Sat De Sesh (Bayside Beers)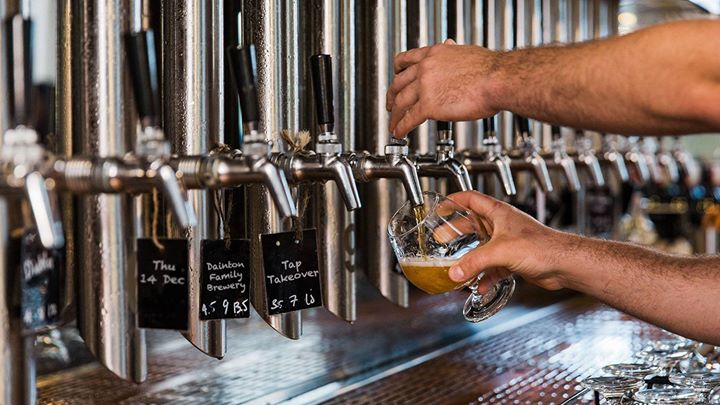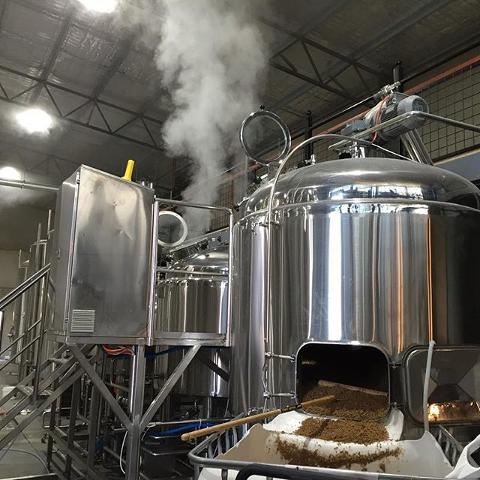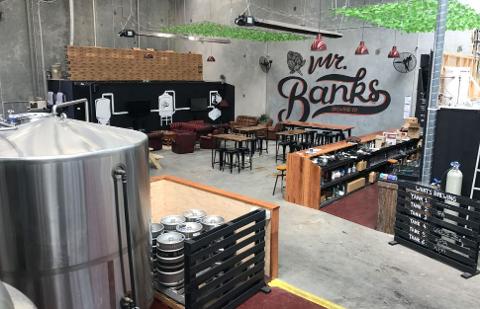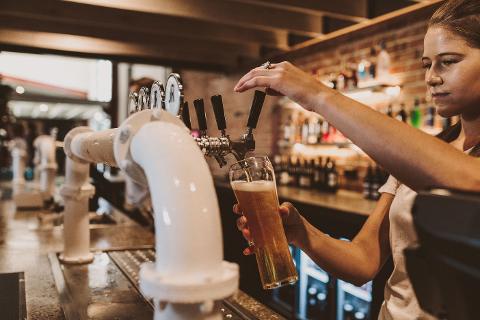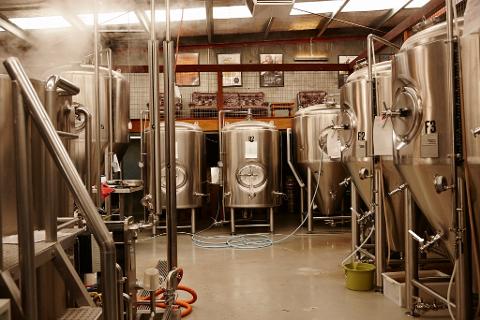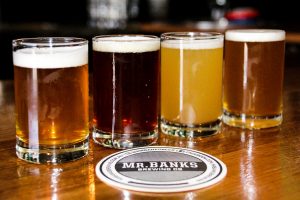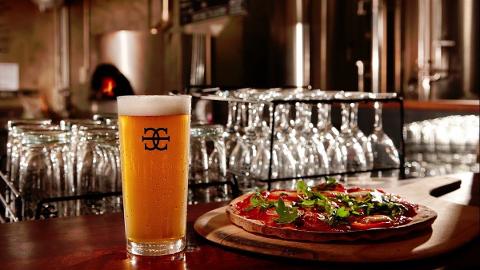 Duration: 6 Hours (approx.)
Location: Mornington, Victoria
Product code: PZ40CQ
Includes:
Pick up & drop off, guided brewery tour, visit minimum 4 breweries, plenty of the golden stuff, a feed and a cracking good time!
It's Saturday!

You've been busting your hump for the man all week and you look out to the back yard and the grass is knee high.....
Better get the mower out blokes and do your chores!
Or................

You can book yourself and your mates an awesome day out on thebrewbus.com.au
The back yard can wait as its time to relax and sample some of the Mornington Peninsula and Melbourne Bayside's Finest Brews!
After all, we think you've earned it...
In recent time's the craft beer industry on the Mornington Peninsula and neighbouring bayside ares has exploded and Brewery Bus Tours are excited to be able to take you to visit some of the pioneer breweries in the area and also some of the new comers on the scene!

With so many choices on hand in such close proximity we have had to break our saturday tours into either the Bayside Beers or Hillside Hops tour, so take your pick.

We would love to take you too them all but that would end up extremely messy and we don't like spew on our bus!
Our Bayside Beers tour will start with a visit to Dainton Brewery in Carrum downs.

It is here you will be treated to a tour to give you an insight as to how Dan and Cam make some of the finest craft beers in the area.
We will do a bit of tasting, do some talking and tasting some more... there's always something new at Dainton so no two visits will be the same.
Rolling down the road just a stones throw away in the sleepy little town of Seaford is where we can drop in on the the boys at Mr Banks.

If your looking for a place that is raw and is all about the beer well you've found it, these blokes are a bit different but thats what makes Mr Banks stand out from the crowd.
Check out the Hop Punk Vol 1 or treat your kisser to the full flavours of their India Pale Ale.
Mr Banks may be one of the latest Micro Breweries to hit town but they know their stuff when it comes to craft beer.
By now you will be in full swing, talking about Hops, American Yeasts, Kettle's, and different ingredients that make beer so different and diverse!

Well its not going to stop here, our next stop will give you another totally different experience!
Jetty Road Brewery is another one of the newest breweries to open in recent times and their American style Pale ale is a must try.

Just like on thebrewbus.com.au the vibe at Jetty Road Brewery is pretty laid back, an easy going atmosphere with some style which keeps the locals and visitors that are lucky enough to find this place coming back for more!
Last stop on thebrewbus.com.au our final destination is the famous Mornington Peninsula Brewery,

Matt and the team at Mornington Peninsula Brewery have an outstanding set up and will take you through the finer points of brewing a batch using the latest techniques and specialty ingredients.
The only thing left on the list now is to chill out in the beer garden with some tunes in the background and reflect on a great afternoon with friends or colleagues.
From there my beer loving buddies, it's your choice, continue on into the night or we can drop you off safe n sound, tuck you in bed where you can dream of liquid gold......

Highlights:

Dainton Brewery
Blood orange new England Rye IPA Blood Oranges are awesome. They give you a vitamin C hit and you get to pretend you are a fruit vampire, sucking the life out of your helpless victim. Sweet. We've really jumped on the NEIPA bandwagon -though we have Daintonfied it- Rye + Blood OJ. Fruity Hop Fun! Woo!
Mr Banks Brewing Co

Hop punk Vol 1.

Malt : Pale, Vienna & Carapils
Hops : Simcoe, Citra & Galaxy
Yeast : American Ale
Hop Punk is a Session IPA Series, with each release showcasing a different Hop lineup.
Jetty Road Brewery

The Jetty Road Pale, a spin on the American style pale ale. Designed to be a sessionable pale with a crisp and clean palate underpinned by a subtle satisfying bitterness.Tropical and citrus aromas come through from generous late hop additions of mosaic and simcoe.
Mornington Peninsula Brewery

Although the MP Pale is a favourite and readily available, Mornington Peninsula Specialty beers are a short batch run and available at the brewery.
Designed and crafted by the head brewer, they change according to new styles and seasons. You had better be quick as they don't hang around for long.
(Min 6 passengers, see T&Cs page for pick up and drop off locations, Pick up & Drop off - 1 point only per group, venues may change subject to availability)

Tour duration 1pm - 6pm